Bag: Door 't Lint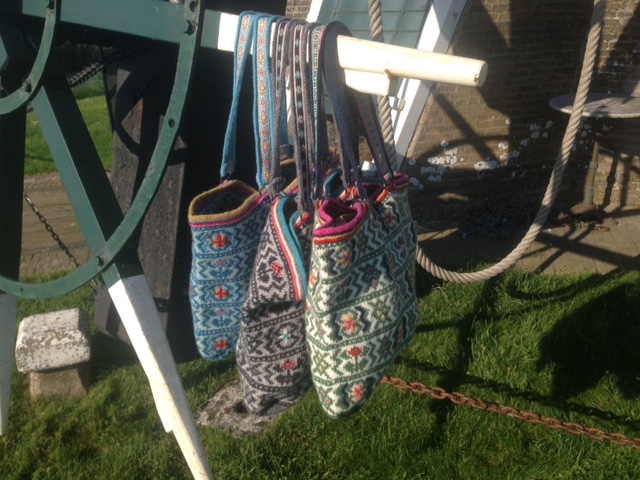 This knit package contains more than enough wool to knit this beautiful bag in fair isle.
You knit it with a double thread of shetland wool.
After knitting, the bag is lightly felted in the washing machine. The bag is available in 3 colors: green, gray and blue.